CA Medical Malpractice Initiative to be on November Ballot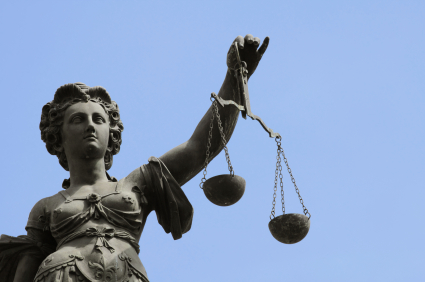 A new California medical malpractice initiative has met the criteria for inclusion in the November ballot.  It would raise the cap on malpractice damages, institute drug and alcohol tests and other regulations for physicians, and stipulate the mandatory use of an online database when prescribing certain kinds of painkillers.
The initiative is expected to be hotly contested and has health providers, insurance companies, trial lawyers, and consumer advocates up in arms.  Opponents raised more than $33 million in 2014 so far to combat the measure, while proponents have only raised a little more than $700,000.  A large proportion of the funds for opponents of the bill has been raised by medical malpractice insurers.
California medical malpractice initiative would raise cap on non-economic damages
The cap currently in place in California sets the maximum amount that can be awarded for non-economic damages at $250,000.  It was set in place as part of the Medical Injury Compensation Reform Act (MICRA) of 1975, signed into law by then Governor Jerry Brown.  No provision was set in place at the time to adjust the amount for inflation.
The initiative slated for the November ballot would raise this cap to $1.1 million, with provisions for future inflation-related adjustments.
Opponents of the initiative believe that it will lead to higher health and insurance costs for consumers at large.  Some community health leaders believe that the initiative will lead to less access for communities in need and doctors and medical providers at large oppose the initiative.
However, community advocates argue that the reform initiative will address injustices that make it difficult or impossible for many potential medical malpractice cases to be brought to the courts at all.  Recompense for certain serious damages, such as blindness or infertility, are still subsumed under the non-economic damages category and limited accordingly even though they are life-altering.
The cap on damages can also render many cases economically non-viable for attorneys, meaning that many victims of malpractice will not receive justice at all because California lawyers are not able to take their cases.  Medical malpractice cases can be expensive, labor intensive, and difficult to win in even the best of cases.
Finally, advocates note that the malpractice law currently on the books does little to dissuade reckless doctors from practicing negligently or dishonestly.
Alcohol screening, drug data-base requirements, also included in CA medical malpractice initiative
The initiative also includes provisions for random drug and alcohol tests for doctors, as well as testing following medical errors.  Doctors would be required to report suspicions of drug or alcohol abuse to the California Medical Board and positive-testing or non-compliant physicians would risk suspension of their medical licenses.
Doctors and other opponents of the initiative believe that this component is largely provisional, in that it polled well in early screening of voters; however, proponents point to evidence of serious substance abuse problems among doctors and associated medical malpractice risks.
Finally, in an effort that proponents of the initiative will cut down on prescription drug abuse, there is a measure that would require a doctor or pharmacist to check with an online database to see if a patient already has a prescription for drugs like OxyContin or Vicodin before writing a new prescription.