Consumer Reports Ranks Hospital Mortality Rates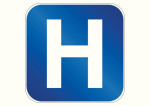 According to a recent Consumer Reports review, hospital malpractice may occur frequently, though rates vary depending on particular hospitals considered.  A recently published study links an estimated 440,000 deaths every year to medical error.  However, Consumer Reports' own hospital safety score rating system demonstrates a clear link between the score that a hospital received for safety and the death rate of patients in several areas.
Hospital safety study indicates widespread errors, resulting deaths
The hospital safety study was conducted last year and found that more than 1,000 people a day die due to hospital errors:  more than half the number of deaths that occur in hospital altogether.  Errors included patients receiving the wrong medication, developing infections due to lax hand-washing on the part of doctors or nurses, or not receiving necessary tests or treatments.
The study on hospital safety was written by John James, who lost his own teenage son due to a series of hospital errors in 2002 before dedicating his own career to improving hospital safety.   James is the founder of an educational organization called Patient Safety America, and participates in Consumer Reports' Safe Patient Project.  His study was published in the peer-reviewed medical journal, the Journal of Patient Safety.
Consumer Reports' score indicates mortality rates
The Consumer Reports' hospital safety score demonstrates, however, that patient safety and the risk of hospital malpractice can vary widely from one institution to another.  Scores from 1 to 100 were given to hospitals 2,591 hospitals representing every state, and were based on a number of factors.
The rating considers two means of measuring the mortality rate of patients 65 years and older.  One measurement tracked whether such patients entering the hospital for issues such as heart attack or pneumonia died within 30 days of entering the hospital.  A second measurement tracked the number of patients who died in the hospital after being admitted for surgical treatment of conditions such as blood clots or heart attack.
Whereas seven hospitals of those reviewed earned a top score in both measures of mortality, three hospitals received the lowest score.  Overall, which hospital a patient entered could make a major difference in their chance of surviving: for instance, patients treated for pneumonia are 40 percent more likely to survive in a high-rated hospital compared to a hospital at the other end of the scoring system.
Avoiding hospital malpractice
Hospitals that scored well tended to have functional safety protocols, good communication, and thorough post-mortem reviews to determine where the system broke down when it did so.  These measures help to reduce medication errors and infections.
As a patient, it is also important to stay informed and aware.  According to Lisa McGiffert, of the Safe Patient Project, the three most important measures patients can take are having a friend or family member represent you when you are unable to do so, learn as much as possible about the hospital and treatments that you will undergo, and keep a journal if something does go wrong.