Maryland Task Force Advocates No-Fault Birth Injury Fund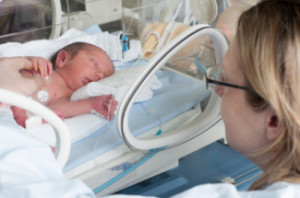 With Maryland's 2016 General Assembly legislative session soon approaching, a state-created task force has once again endorsed the concept of establishing a birth injury compensation fund designed to provide financial assistance to infants suffering from neurological harm sustained during labor and delivery.
The announcement represents the second time in as many years that such a no-fault funding model has been recommended by a panel convened by legislators to explore solutions to problems facing obstetrical care within the state.
Rationales underlying recommendation
The no-fault birth injury fund discussed by the Maryland Work Group To Study Access to Obstetric Services would likely be patterned after similar programs already in existence in Florida and Virginia. The fund would purportedly provide the financial resources required to care for children born with Erb's palsy, cerebral palsy and other types of serious birth injuries. Supporters of the idea argue that this type of compensation system would make it easier for families to secure essential care and treatment for such youngsters without the need for protracted litigation processes that are so often fraught with uncertainty and emotional strain.
In addition, proponents of the compensation plan assert that a no-fault fund would address concerns about a looming shortage of obstetrical care in Maryland, in that it would foster confidence among practitioners who had considered abandoning the profession due to fears of exorbitant insurance costs and the ever-present risk of malpractice lawsuits. Panel members in support of the proposal believe such a fund would give injury victims the "direct, timely compensation, medical care and other services" they are certain to need while allowing doctors to continue offering the services Maryland residents require.
Critics of fund fear impact on physician accountability
Those opposed to the creation of a no-fault birth injury compensation fund have stated that the panel has engaged in a "rush to judgment" and questioned whether the data examined actually pointed to a need for such drastic action. Representatives from both the Medical Mutual Liability Insurance Society of Maryland and the Maryland Association for Justice (MAJ) were included in the task force, and neither endorsed its final conclusion.
In fact, a letter from MAJ to the task force argued that no-fault systems of this type actually endanger patient rights in that they eliminate the public accountability the court system imposes on negligent physicians. The end result, opponents believe, is to weaken incentives for doctors and other health professionals to adhere to prevailing standards of care. Concerns were also expressed that a system of this nature would be ill-equipped to determine a fair, appropriate level of compensation in each unique case of injury and lasting disability.
Further, critics of the proposed plan question how to fund a compensation program which would require several hundred million dollars per year. Underscoring their concerns, according to fund opponents, is the fact that the task force itself did not achieve agreement on how the costs would be met and rejected the idea that hospitals would be required to provide the necessary financial resources.