Birth Injury Settlement Improves Disabled Child's Life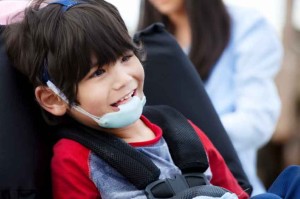 Some children who suffer severe birth injuries, such as brain damage, can never expect to lead a normal life. They may have significant physical, intellectual, and psychological impairments that diminish the child's quality of life and incur significant expenses for the family. Birth injury settlements are a way for parents to provide for the special needs of children with disabilities caused by medical negligence.
One such settlement was awarded to an Irish family whose son was diagnosed with cerebral palsy after suffering significant brain trauma at birth.
After a prolonged legal battle, the family was finally offered a settlement of 8.5 million euros (roughly$9.4 million US dollars) to compensate them for the boy's injuries and lifelong medical needs.
Medical negligence allegations
Late in 2013, the High Court approved the settlement agreement for the then-six-year-old boy and his family. The legal complaint had stemmed from preventable complications that occurred during the 2007 labor and delivery at Waterford Regional Hospital. The mother had previously given birth to a daughter via an emergency cesarean section, following a prolonged labor fraught with complications. Because of her reproductive history, she specifically asked for another C-section to deliver her son. Yet, this request was denied.
When this labor stalled, the mother was given drugs to induce contractions. However, the drugs caused her uterus and bladder to rupture, which resulted in significant brain damage to the child. The child was diagnosed with cerebral palsy and was unable to walk unaided, perform personal care tasks, or otherwise lead a normal life.
Quality of life improved with settlement money
Thanks to the birth injury settlement money, the now-eight-year-old boy has experienced a tremendous improvement in quality of life. Like many parents of children with permanent disabilities, this family had discovered that their home was entirely unsuitable for their boy. The hallways were too narrow for his wheelchair and the sole bathroom was at the top of a steep staircase that the boy could not navigate.
With the money, the family purchased a new home with plenty of space for the boy to thrive. The home includes automated gates and sliding doors, an accessible kitchen with appliances and cabinets at ground level, and of course, a ground-floor bedroom for the boy equipped with his own custom-designed, accessible bathroom. Thanks to the upgrades, the boy is able to shower, dry off, toilet himself, and wash his hands – all without assistance. Although the boy still requires 24/7 care and supervision, these upgrades have given him the priceless gift of privacy.
These parents have looked far into the future to ensure that the boy's every need will be met. Their new home includes a nurse's quarters for the live-in help that may be necessary when the parents are too weakened by age to care for their child. By that time, however, the boy may have made some significant strides toward independence, thanks to the private physiotherapy lessons paid for with the settlement money.
While not every child affected by birth injuries requires such substantial home modifications, caring for any child with special needs brings a unique set of challenges. Parents who choose to file a birth injury lawsuit can use the money from a jury award or settlement to pay medical bills, therapy costs, and pharmaceutical expenses. In addition to home modifications, they can purchase adaptive equipment. Families can also set up a trust fund to ensure that their children receive the care they need for their lifetime.