Birth Injury Malpractice Lawsuit Filed in Massachusetts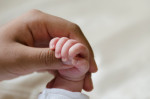 A birth injury malpractice lawsuit was filed in Massachusetts against physicians whose alleged negligence led to severe brain damage and other injuries for an infant, now seven years old.
According to the complaint filed on March 29 (PPA Sharonda Moeng v Herlighy et al, # MICV2014-04419), Mary M. Herlihy, Mark Manning, Vasant M. Thacker, and Shaliz Boorboor-Dolan, all of UMASS Memorial Medical Center, failed to deliver the minor plaintiff in a timely manner between May 1 and 5 of 2007, resulting in brain damage upon her birth on May 5.
The suit is being brought on behalf of Naledi Moeng by her mother, Sharonda Moeng. The plaintiff is requesting compensation for future medical expenses, including the need for round-the-clock care, loss of earnings, and the ability and capacity to earn for Naledi's life in its entirety, as well as pain, suffering, and loss of the pleasures associated with having a normal life.
Severe injuries involved in a birth injury malpractice lawsuit
A birth injury is an injury that results in harm to a baby or its mother during or just prior to childbirth.
Serious birth injuries include:
Brachial palsy injuries (Erb's Palsy and Klumpke's Palsy): a brachial plexus injury occurs when the nerves that control movement in the arms and legs are injured, sometimes resulting in serious impairments in mobility and other problems that require lifelong treatment
Spinal cord injuries: spinal cord injuries can result in various degrees of paralysis.
Brain injury: brain injuries can result in Cerebral Palsy, seizure disorders, or mental impairment.
In these cases, children (and their parents) face daunting financial burdens associated with a lifetime of serious physical and/or mental impairment. A birth injury malpractice lawsuit may be the best or only hope for recovering damages for the injury.
Liability in a birth injury malpractice lawsuit
Birth injuries are not always the result of medical malpractice, however. If a medical professional was careful to follow accepted protocol at the time that an injury occurred and acted as a reasonably responsible and competent nurse or doctor was expected to act, he or she would not be deemed liable for unforeseen or unexplained complications.
There are cases when doctors and others fall below the accepted standard of care and fail to render the kind of treatment that a reasonably competent professional would render to a patient.  In the case of birth injury malpractice, some examples of a errors generally deemed negligent include:
Prescribing an inappropriate medication during pregnancy or birth
Failure to monitor a pregnancy, especially a high risk pregnancy, in an appropriate manner
Failure to monitor a baby, including its heart rate, during the birth
Failure to respond to types of fetal distress such as a knotted umbilical cord
Delay or failure to perform a cesarean section as needed
The burden of proof is on the plaintiff to demonstrate that such failures occurred; however, if one or more of these failures resulted in a birth injury, a potential plaintiff may have a viable malpractice lawsuit.