Anesthesia Errors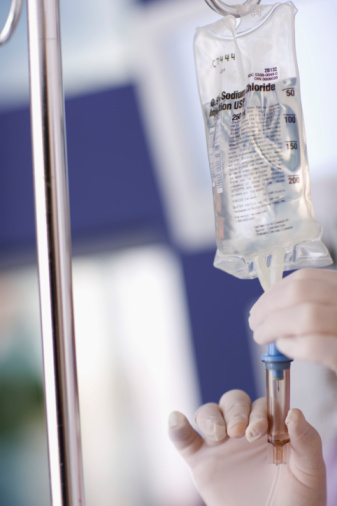 One of the most daunting aspects of major surgery is not the invasiveness of being cut open – but rather, the fact that most of these procedures require the patient to be totally "put under" by an anesthesiologist. Patients are expected to place their very lives in the hands of total strangers, hoping that these professionals are well-trained, focused and responsible. Furthermore, 1 in 25,000 patients will suffer an allergic reaction to the anesthesia, which could prove fatal. Rare occurrences are part of the risk in any surgery, but patients must do all they can to fight preventable anesthesia errors so they do not happen to other victims.
Types of anesthesia
Anesthesia refers to the drugs administered during surgical procedures to numb the pain or sedate a patient.
There are generally three types of anesthesia:
Local anesthesia – A spray, shot or topical drug administered to numb a small area of the body. It is designed to last a short time and is administered during outpatient procedures like nail debridement or dental surgery.
Regional anesthesia – A shot numbs a large portion of the body. This type of anesthesia includes epidurals used on women who are giving birth and wish to remain cognizant of their surroundings, but feel no acute pain.
General anesthesia – Inhalant or intravenous injection are given to the patient to put him or her to sleep during an invasive procedure. This is done for open heart surgeries, tonsillectomies, hip replacements, and other major surgeries.
Anesthesia errors can lead to permanent injury or even death. They are almost always the result of medical negligence or incompetency, rather than malicious intent. However, intentional or not, there is no room for error in a professional health care setting where people's lives are on the line.
Common anesthesia errors
The most common types of anesthesia accidents reported in the health care industry include:
Improper dosage
Improper intubation
Failure to monitor
Failure to resuscitate
Failure to inquire about possible allergies
Failure to provide patients with proper pre-surgery instructions
Harmful drug interactions
Mechanical equipment failure
Defective medical equipment used
Delayed anesthesia delivery
Inadequate product labeling
A review of more than 1 million patients from 1976 to 1988 by the Department of Anesthesia at Beth Israel Hospital in Boston, Massachusetts found that there were 11 major anesthesia accidents and 59 minor incidents reported to insurers. Of these, five resulted in death, four led to permanent central nervous system damage, and two caused cardiac arrests with eventual recovery. The review discovered that "unrecognized hypoventilation" was the most common cause of serious injury. Recognizing the lack of oxygen through proper safety monitoring and more adequate supervision of residents and CRNAs could have prevented nearly all the incidents.
Injuries caused by anesthesia mistakes
Even so-called "mild injuries" related to anesthesia errors can be horrific. The most common is called "anesthesia awareness," which occurs when an improper dosage of anesthesia has been delivered at the wrong time. In this scenario, the patient is unable to move or communicate, but may experience pain, suffer from an inability to breathe, or undergo extreme terror at the lucid awareness of what is happening during their surgery. This sense of awareness has led to life-long post-traumatic stress disorder, sleep disorders, flashbacks, severe panic, anxiety and fear of medical care in some patients.
Serious injuries resulting from anesthesiologist error can include:
Organ Failure
Heart Attack
Stroke
Spinal Cord Injury
Paralysis
Coma
Brain Damage
Death
Damages sought by victims of anesthesia errors
Hospitals, physicians, anesthesiologists and medical staff supervisors are held to certain legal standards of care. Individuals who fail to follow proper protocol can be held liable in the court of law for their negligence. In other cases, manufacturers of medical equipment or anesthesia may be prosecuted. Victims of anesthesia accidents can recover compensation for past and future medical expenses, loss of earning, loss of consortium, loss in quality of life, as well as pain and suffering.
Recent anesthesia accident verdicts & settlements
Over the years, many anesthesia accident lawsuits have been successfully settled or resolved in court.
Here are a few examples:
$1 million settlement: A New York anesthesiologist failed to recognize insufficient oxygen supply during an elective surgery, resulting in patient death.
$1.23 million verdict for the plaintiff: Marcia Garcia of Kalamazoo County, Michigan underwent thyroid removal surgery, but she died when her anesthesiologist failed to realize the 66-year-old's breathing tube had moved.
$2.3 million settlement: A New York mother lost her child during an elective surgery when the anesthesiologist failed to inquire about possible allergies or monitor for signs of inadequate oxygen flow.
$2.5 million settlement: In California, Mazzocco Ambulatory Surgical Care was found to be negligent in the brain damage case of a plaintiff's routine eye surgery. The court papers said the anesthesiologist walked out of the room right after administering the anesthesia, at which point the patient fell into such a deep level of sedation that he stopped breathing, which caused permanent brain damage and disability.
$3 million settlement: In Logan vs. Hillview Clinic, a woman suffered brain damage during an abortion procedure at an unlicensed facility. The anesthesia was given without monitoring equipment, trained nurses in attendance or an anesthesiologist present. The story was so shocking it was featured on an episode of 60 Minutes.
How Eisbrouch Marsh can help victims
It's usually obvious to patients and their families that something went horribly wrong during an operation, despite what excuses hospital staff may have prepared. Do not accept vague explanations or brush-offs from medical staff when it comes to potential anesthesia accidents. Eisbrouch Marsh are experienced litigators in the field of surgical malpractice and anesthesia errors, and will review all medical records with an unbiased team of medical experts to fully investigate what happened and make sure your interests are represented. A hunch is not enough to win a complex case that is guarded by big-budget hospitals that may be used to fighting such battles. We will help you gather the supporting evidence and expert medical testimony you need to build a strong case. For a complimentary consultation with one of our medical malpractice attorneys, please contact our offices anytime, night or day.