Jury Awards Millions to Victim of Botched Surgery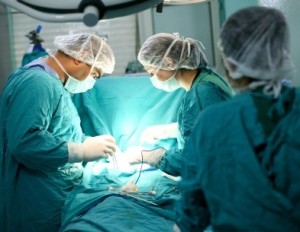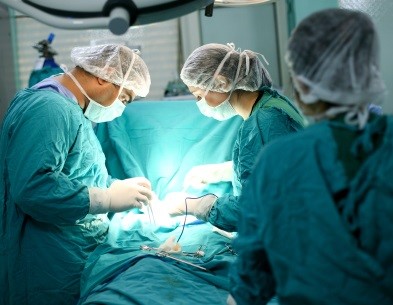 A medical malpractice lawsuit has resulted in a $3.4 million jury award against Dr. Patrick Swier of the Swier Clinic in Delaware. The plaintiff, Patricia McLeod, claimed that surgical errors caused her to develop complex regional pain syndrome (CRPS), which is a rare, disabling, and permanent condition that affects the central and peripheral nervous systems. Prior to suffering from CRPS, the plaintiff had been a schoolteacher.
Due to her debilitating symptoms, she is currently unable to work or to enjoy any activities of normal life. She is expected to remain disabled for life. The multi-million dollar jury award will compensate the plaintiff for years of lost wages and ongoing medical expenses.
Plaintiff underwent multiple surgeries
Patricia McLeod first went to the Swier Clinic in 2009. She was experiencing pain, numbness, and tingling in her left leg. Diagnostic tests were performed on both legs, none of which yielded any positive results. Despite the lack of conclusive results from the diagnostic tests and the lack of symptoms involving the right leg, Dr. Swier diagnosed the plaintiff with severe nerve damage in both of her legs.
When filing her medical malpractice lawsuit, McLeod claimed that Dr. Swier advised her to undergo surgery or risk suffering permanent nerve damage. Dr. Swier boasted that he was one of just a few plastic surgeons in the region who has expertise on lower limb surgeries for the relief of nerve compression. On April 5, 2010, Dr. Swier performed a total of nine surgeries on the plaintiff's left leg. After the surgeries, Ms. McLeod began experiencing severe cramping and debilitating pain, and she was subsequently diagnosed with CRPS at Johns Hopkins.
Nerve problems were not surgically correctable
At some point after undergoing the surgeries, the plaintiff learned that those procedures were unnecessary and that her nerve problems were not surgically correctable. "Our experts said the symptoms did not warrant surgery. Surgery should never have been performed," said a spokesperson for the plaintiff.
Although the plaintiff underwent various treatments at Johns Hopkins in an attempt to manage her CRPS symptoms, the severe pain has persisted. According to Ms. McLeod's medical malpractice lawsuit, which was filed in 2012, "Lower left leg amputation has been considered by her treating physicians."
During the trial, which lasted for seven days, the jury was presented with evidence such as the defendant's notes from an appointment with Ms. McLeod in 2010. Four months after she underwent the surgeries, Dr. Swier noted, "She cannot walk very far or stand for a long time. I am not really sure this is truly nerve pain." The jury also heard arguments that the defendant should have recommended conservative treatment measures, such as physical therapy, before considering surgical intervention. It is commonly accepted in the healthcare field that, except in extreme cases, doctors should have patients try nonsurgical treatments before recommending invasive procedures.
Although the outcome of this lawsuit favored the plaintiff, Ms. McLeod will still have to live with debilitating pain for the rest of her life. All patients can benefit from self-advocacy to reduce the possibility of medical malpractice, including surgical errors. For example, patients have the right to seek multiple opinions from different doctors before going ahead with a treatment plan.