FDA Warns of Possible Ultrasound Risks in Non-Medical Settings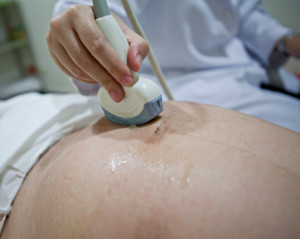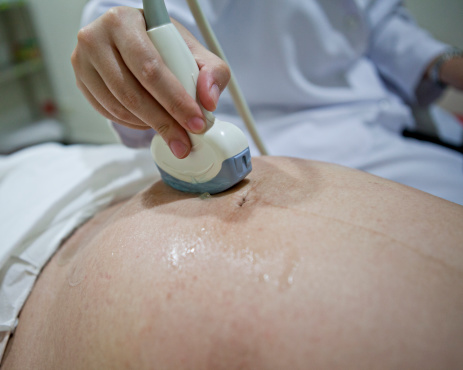 The FDA has just issued another warning against the non-prescription use of fetal ultrasound imaging for commercial purposes. This particular warning is in response to the rapidly expanding cottage industry of using ultrasound images to provide keepsakes for expectant parents, families, and friends. Small ultrasound businesses run by untrained professionals have sprung up wherever pregnant parents are known to go such as shopping malls. These businesses can take the fetal images and turn them into photos, videos, even fetal image cufflinks, pillows, tee shirts, even cake tops. The practice has spread to in-home ultrasound parties where parents bring relatives and friends together to view fetal images on a big screen TV provided by an ultrasound "professional" who can charge upwards of $500 to put on the show.
Ultrasound risks are unknown when used for non-medical purposes
Ultrasound imaging provides real time views of a fetus and is a valuable diagnostic tool when used properly and sparingly. It enables a healthcare professional to confirm a due date, check for any anomalies in fetal anatomy or confirm fetal positioning, and check amniotic fluid levels.
However, ultrasound imaging heats tissues slightly which in some cases can cause bubbles or cavitation in tissues. At this time, it is unknown what, if any, effect, heating and cavitation can have on the tissues surrounding the fetus. Because of the unknowns of the heating and cooling process, the FDA urges that ultrasounds only be employed where there is a medical need is based on a prescription, and is performed by a properly trained ultrasound professional.
When used for non-medical purposes—novelties, parties, video keepsakes—the imaging can last for as long as an hour. Any side effects from extended heating and cavitation are purely speculative at this point, and the FDA "strongly discourages" the use of ultrasound machines for anything but medical use.
The FDA further points out that ultrasound professionals in a medical setting are happy to provide fetal images for expectant parents.
Uncontrolled use of fetal imaging may cause ultrasound risks
The FDA ultrasound alert pointed out that "…because the long-term effects of the heating are unknown, these gratuitous ultrasounds, which provide no medical information, may pose a small but unnecessary risk to both mother and fetus—compounded by the fact that their duration, and the qualifications of the people administering them, aren't subject to regulation." FDA biomedical engineer Shahram Vaezy said, "Prudent use of these devices by trained healthcare providers is important." Referring to unauthorized or non-medical use outside a healthcare setting, Vaezy said, "…the number of sessions or the length of a session"—often up to an hour—"is uncontrolled, and that increases the potential for harm."
FDA first saw non-medical ultrasound risks twenty five years ago
The non-medical use of ultrasound equipment first came on FDA's radar in the 90's, and the agency issued its first warning against the practice in 1994. There have been obvious enforcement issues because the FDA has issued a long series of similar warnings over the years with little effect. In fact, in 2002, the FDA announced that it was illegal to administer an ultrasound to anyone who didn't have a prescription. The lack of enforcement came to light in 2005 when Tom Cruise told Barbara Walters in a television interview that he and a pregnant Katie Holmes had installed an ultrasound in their home for their private use. A bill was passed in the California legislature banning sales to non-medical professionals, but it was vetoed by Governor Schwarzenegger.
The medical groups that have come out against the commercial use of ultrasounds include the American Medical Association, the American College of Radiology, the American College of Obstetricians and Gynecologists, the American Pregnancy Association, and the American Institute of Ultrasound in Medicine.


American Pregnancy Asociation, Keepsake Ultrasounds or Sonograms http://americanpregnancy.org/pregnancy-health/keepsake-ultrasound/


Daily News, The ultimate overshare? Sonogram parties bring ultrasounds to friends and family, but there are risks http://www.nydailynews.com/life-style/health/sonogram-parties-new-trend-hold-risks-article-1.1233180